Why Choose Us?
The difference with Music Maestros is simple; all of our piano teachers are technically advanced professionals with extensive expertise. Our many years of teaching experience provides you with the very best value for money.
Our Music Maestros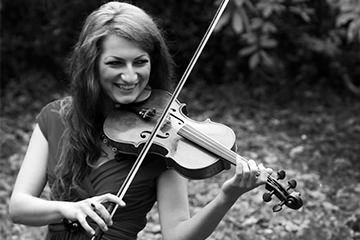 Oxana Dodon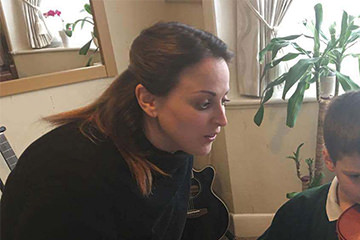 Yulia Knowles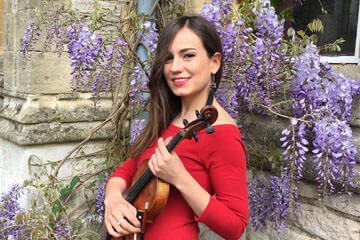 Natalia Corolscaia
Piano Lessons in Southampton
Music Maestros' staff are highly qualified, professional music teachers based in our new school close to the centre of Southampton.
Whether you are a parent looking for lessons for your child, an adult who has always wanted to play or someone developing the skills they already have, then Music Maestros is the music school for you!
We teach all ages from the very young to the young at heart and offer stimulating quality music lessons to pupils of all abilities.
Our technical ideas combine traditional methods with modern, creative techniques, in a relaxed, fun and friendly atmosphere in order to release the maximum potential inside each artist. Our thoughtful musical diagnosis, and individually tailored lessons with a straight forward approach blends theory, technique, and creativity seamlessly together.
Our students become well versed in both playing by ear and by sight. In a carefully sequenced, step-by-step progression, they learn all the intricacies of written music, and how to apply them. From the very beginning they learn the foundation techniques and importance of good posture, how to shape fingers and use wrists for the most effective way of playing in order to prepare for more challenging performances in the future.
Our philosophy as teachers is that, music should be for joy and we take pride in teaching people to expand their minds, talents, and instrumental skills. We believe improvisation is fun, there are no right or wrong notes, just the freedom to express yourself like any conversation.
Piano Lessons in Southampton
We offer piano lessons throughout Southampton, Hampshire including: Freemantle, Regents Park, Shirley, Bitterne, Bitterne Park, Bitterne Manor, Midanbury, St Denys, Swaythling, Ocean Village, Northam, Townhill Park, Fair Oak, Portswood, Highfield, Sholing, Woolston, Weston, Netley, Bassett, Bursledon, Hamble, Hedge End, Chandlers Ford, North Baddesley, Totton, Dibden Purlieu, Hythe, Romsey, Eastleigh and Winchester. We also cover Portsmouth, Havant, Emsworth, Chichester and West Sussex.
Student Reviews
The teachers at Music Meastros are very patient and extremely good fun. Since starting my piano lessons I have already learned so much. Definitely great value for money and thoroughly enjoyable!
Jane
Piano - Southampton
My son and I have been taking piano lessons together for a few months now. Oxana is an extremely talented teacher and has taught us both so much. Thank you!
Micheal
Piano - Southampton
Before my son starts the lesson he is made to feel comfortable, sitting properly at the piano. The whole approach to teaching is very relaxed and extremely comfortable. This is excellent for him as he is autistic.
Oliver's teaching is both inspiring and engaging. When my son plays the piano, at times he also sings along, which helps him learn the speed of the piece. We have a good rapport, as he explains what they are doing and why, at all times.
The teaching is thorough and I feel my son is understanding each new piece . Oliver helps him, with patience and understanding. He does not rush his learning, this is really important and good. His practice at home is coming on well.
I am so very happy with Music Maestros! I will recommend it to everyone I know! ❤️
Artur
Piano - Southampton
I have had a great time learning to play the piano, which is something I have always wanted to do. I was initially nervous because I was a complete beginner; however, my teacher (Oxana) is very patient and kind; she made it very easy for me. I have definitely improved and am now confident enough to play in front of others which is great.
Tom
Piano - Southampton
I took many lessons with Music Maestros and enjoyed them immensely. The teachers are professional yet relaxed and extremely knowledgeable. They are very flexible when it comes to finding a time that suits their students, as well as punctual and reliable. Would definitely recommend.
Monica
Piano - Southampton
Latest News, Tips & Advice
Frequently Asked Questions
Our superb music school is based very close to the City Centre offering private piano lessons for anyone living in Southampton and the surrounding areas. Our dedicated and qualified teachers work in a bright and exciting space, and our base is close to major bus routes and train stations.
Do you teach remotely?
If you want to learn remotely, we can offer online tuition for a wide range of instruments as well. That means anybody in the UK could get piano lessons from Music Maestros at any time.
How experienced are your music teachers?
At Music Maestros, we're proud to have an excellent team of highly talented and engaging music teachers to help you learn and grow. Our team has years of experience teaching and playing piano, as well as other instruments, and therefore create bespoke lesson plans that take the specific skills you want to acquire into account. We teach traditional methods with a modern flair, meaning you can learn both the technique and the theory together, all while putting fun first.
Can you give piano lessons to children and adults?
We teach piano for students of all ages and skill levels. Whether you're looking to learn a new skill, or enhance the one you already have, our teaching team tailor lessons around you. For child lessons, we have a fun and friendly approach, providing a warm and positive environment that brings out the inner artist in anybody. Meanwhile, we tailor our adult lessons so that you can learn at your own pace, whilst also having input into the repertoire you play / practice.
How long do your piano lessons last?
Our lessons are flexible so that you can fit your learning around your life. We offer 30 minutes, 45 minutes and 1 hour lessons. As we are based in the heart of Southampton, we are very easy to get to, so you can choose to take piano lessons around work or school hours. We can also agree a particular time slot each week that works for you, so that you can guarantee a regular space.  Whether you have thirty minutes available in the day, or a full hour, we promise to fill your time with insightful learning and incredible music tuition.
Do you teach piano classically?
Our team of experienced musicians provide expert classical piano lessons. However, you don't have to learn that way if it doesn't suit you! If you only want to gain the skills you need to play rock, pop or another genre entirely, our teachers can point you in the right direction and adapt accordingly. That way, learning the piano your way is straightforward with our individually tailored piano lessons.
Can you prepare me for piano recitals or exams with your lessons?
At Music Maestros, we have all of the knowledge you need to gain the edge for exams. Our tutors can teach fundamental music theory and piano techniques, including scales, arpeggios and chord structures. Also, if you are preparing for grading exams with ABRSM, Trinity or another board, we can provide lessons that directly prepare you to pass them with flying colours. We have a superb track record with great results!