Music Maestros is offering online piano lessons so that you can pick up a new skill from the comfort of your own home. If you already have a piano or keyboard at home, then you can get dedicated, private tuition from an experienced teacher without having to go out of your way. You'll have a teacher that designs lessons around your skill level too, even if you've never played before. As long as you have a piano or keyboard, we'll be able to help you grow as a musician.
With Music Maestros, you'll be able to learn at your own pace and with your own goals. Rather than push you down a particular route, we let you decide precisely how you learn. No matter the style of playing you're interested in, or the type of music you'd like to explore further, our experienced teaching team are more than ready to discover it with you. We teach classical and pop players alike, and at all ages too!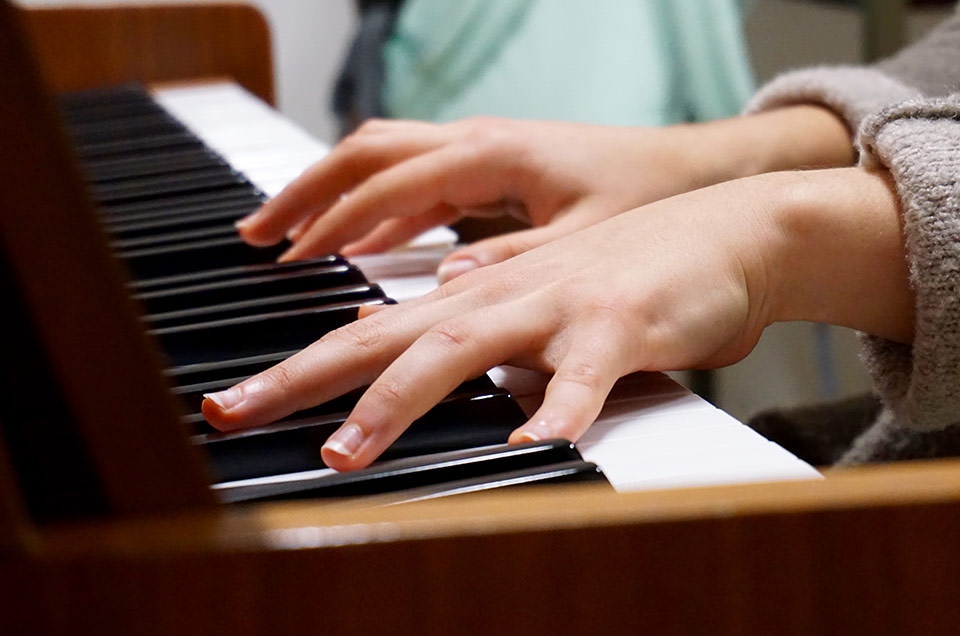 Why Choose Online Piano Lessons?
Online piano lessons are a new frontier for Music Maestros. As we're all spending more time at home, picking up new skills has never been more straightforward. While our base is in the heart of Southampton, we know that there are thousands of people like you, who want to learn a brand-new instrument, are too far away to have physical lessons. Instead, we're committed to bringing our quality teaching directly to you.
Although you'll have online piano lessons, you'll still get the same benefits. Our tutors will continue to provide live feedback and tips, and they'll watch you play so you can always improve your technique. Also, rather than learning on a piano that you can't take home, you can learn on your grand, baby grand or keyboard. That way, you'll gain an even better understanding of your instrument.
Why Choose Music Maestros?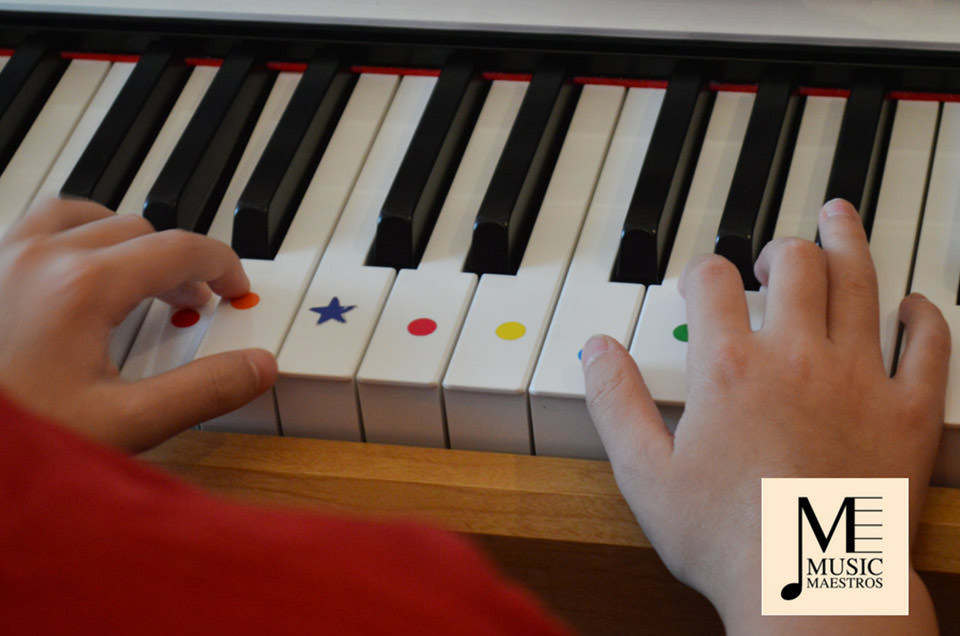 1-2-1 Private Tuition
Our teaching ethos is straightforward. We'll pair you with an experienced and dedicated tutor, and you can have one-to-one sessions. Your tutor will give you lesson plans that suit your skill level and push you in the right places. Also, you can work with them to modify how you learn, and they'll offer tips and tricks that can transform the way you play.
Technically Advanced Teachers
We're proud to have a team of tutors who offer online piano lessons at any level. If you've never played a note before, we can help you learn the basics and grow your passion for music. However, that doesn't mean we can't help you enhance your skills if you're an experienced player. Our tutors can even help you prepare for classical exams and recitals.
Learn From Your Own Home
Rather than travel each week to visit us, you can learn from the comfort of your own home. That means you'll get more control of how you grow your skills, and you can fit us more easily around your schedule. Our teaching team will adapt to your set-up too, so you don't need to worry about having an expensive instrument: even a keyboard will do!
Flexible Lesson Times
Something just came up? Then don't worry! At Music Maestros, we don't expect you to stick to a rigid weekly schedule. Instead, you and your tutor can discuss lesson times on an ad hoc basis, and you can change them without hassle if something happens. You won't have to worry about cancelling, and you can learn the piano at your own pace.
Group Session Availability
One-on-one learning has its benefits. But sometimes it's even better to learn from others. With Music Maestros, you can take part in group sessions so that you can pick up tips and tricks not only from our tutors but from other students. Our group sessions allow you to demonstrate your skills, bounce ideas off others, and make friends too.
Live Tips & Feedback
We know how helpful it is to feel like someone's supporting you every step of the way. That's why when you take online piano lessons with Music Maestros, our tutors offer tips and feedback every time you play. It's a quick and friendly way of telling you what you're doing well and ways to improve, so you become the best musician you can be.
Online Piano Lessons with Music Maestros
Are you looking for online piano lessons? Then Music Maestros is the ideal team to help you learn a skill that will last you a lifetime. If you only want to learn the essential skills, or you want to pick up advanced techniques, then our tutors will work at any level and age. Also, with competitive prices and flexible lesson times, you can explore this instrument at your own pace, and within your budget too.
Fill out our online contact form below, and book online piano lessons with Music Maestros today!